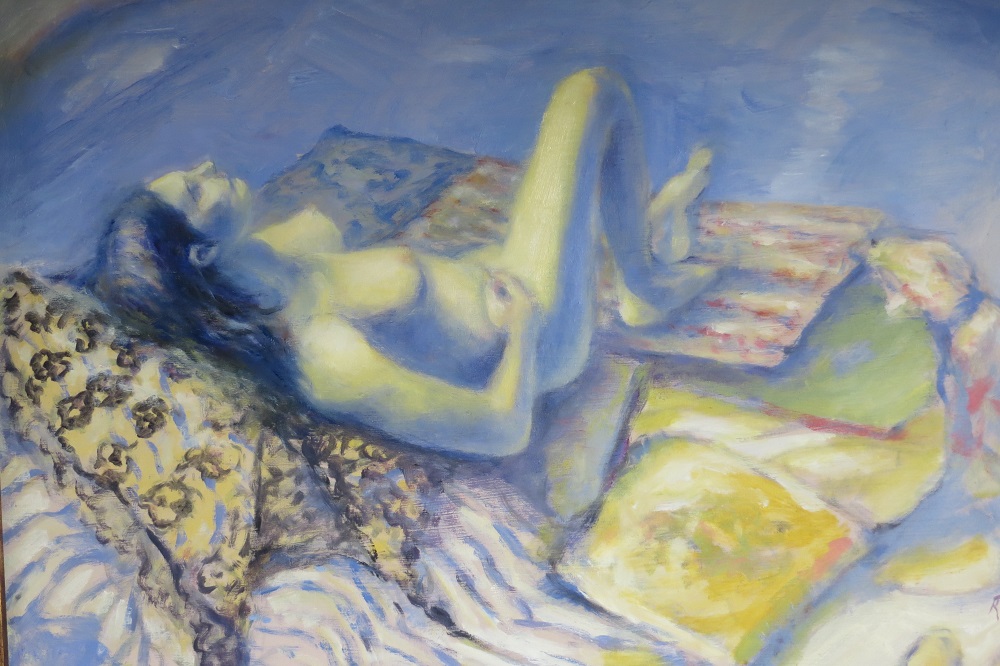 Ron Lister has lived in Westport for 24 years.
He was the Director of the Art Department at Bristol CC and Chair of the Visual & Performing Arts Department for 24 years.
Although Ron taught a number of subjects over those years, teaching painting and figure drawing were his favorites.
After retiring from his full time position in 2013, Ron has traveled to a number of places to paint ( The Cook Islands, New Zealand, Arizona),
but feels that Westport is an equally fine place to paint.
Ron works in oils, watercolors, and pastels (Drawing With Pastels for Simon & Schuster).
His most recent painting series involves sunsets and late day oil paintings, mostly done in Westport.
He still teaches a painting or drawing class at BCC. and is currently showing at the Klein Gallery in New Bedford.
Ron looks forward to showing with friends and neighbors at the WAG.
Ron can be reached on Facebook or at home.