Created for the love of art and community.
Westport Art Group was formed in 1955 by a small group of local, art-minded women. Since then, we have grown into a robust and colorful community organization approaching 250 members from all over South Coast, Massachusetts, southern Rhode Island, and beyond. At our active Main Road, Westport Point building, we offer both adult and youth art classes and show events throughout the year, many of which are open to the public. We are a 501(c)3 organization.
EXHIBITION: A CLASS ACT - ARTWORK FROM OUR CLASSES
All are welcome to this exhibit which includes artwork from Westport Art Group's Thursday painting class and Monday drawing class.
Reception: June 20, 5-7:00 pm
Exhibit: June 22-30, 10 am to 4 pm.
Also happening on June 22, the WAG Art Supply Sale. Browse and shop for supplies donated by our artists.
Free and open to the public. All are welcome!
1740 Main Road, Westport Point
See Events.
WAG Art Supply Sale - Saturday, June 22 - 10 am to 4 pm
Take advantage of our members' clearing out gently used or NEW art supplies & equipment. Multi-artist / multi-media event! Paints, papers, frames, canvas & MORE!
Life Drawing WORKSHOP: DRAWING FROM THE FIGURE - FOUNDATION FOR A PERSONAL INTERPRETIVE APPROACH
Friday, June 28th 9:15 AM – 12:15 PM with Tiago Finato
The human body is a complex and expressive subject to capture. This workshop is directed towards giving a structured approach to drawing that is modeled after the 19th century French academic style of work.
In this context, students will gain a more comprehensive understanding of the processes of structuring a drawing, both technically and mechanically. We will be working from a nude model. Please see our Education page to register for this event.
WEEKLY PRINTING OPEN STUDIO RESUMES JUNE 4th
Tuesdays, 9:15 am - 12:15 pm, starting June 4 with Studio Monitor Nelson Marlowe.
The studio will be set up for your independent monotype printing projects using our beautiful printing press. Nelson will demonstrate how to set up a plate and create a unique print using the press. Participants should bring their own supplies, including soy-based inks (only), paper and brayers. For more information, please see our Education page!
WAG'S THURSDAY Painting CLASS IS now painting outside
Thursday painting class is working en plein air from mid-May through mid-October at wonderful locations on the South Coast! Of course, should the weather be inclement, the group will meet at WAG.
See Weekly Open Studio Painting with Instructor on our Education page for locations and details.
All skill levels. All media. New students welcome. First class free to try, then membership is required. Drop-ins welcome, so come any Thursday.
2019 WAG SCHOLARSHIP RECIPIENTS
The Westport Art Group is very pleased to announce the recipients of the 2019 WAG Scholarships.
The initial recipient of the recently established Clara M. Stewart Memorial Scholarship is Hanna August. This Scholarship was established through the generosity of Clara M. Stewart, an artist, art teacher and long time member of the Westport Art Group. Hanna August, a 2019 Westport High School graduate, will receive this $1,500 award and attend Bridgewater State University to pursue a degree in Art Education.
2019 Dartmouth High School graduate Tara Couto received a $1,500 Westport Art Group Scholarship. Tara has been accepted to Massachusetts College of Art and intends to study Illustration.
We wish both of our scholarship winners great success in their college endeavors!
Summer Camp for Kids!
Art Camp at The Westport Art Group is appropriate for children ages 6 (entering grade one) through 11 years.
Session 1: July 8-12, 9 am - noon
Session 2: August 12-16, 9 am - noon
Both sessions of art camp are currently waitlisted. You may send in your name to info@westportartgroup.com, and we will notify you if any spots open up. Thank you.
See the Youth page for camp details.
Members: It's Membership Renewal Time
It is time to renew your Westport Art Group membership and/or update your membership profile. Our membership year begins on June 1, 2019 and runs until May 31, 2020. Your continued support is greatly appreciated. Thank you for your membership, donations, participation, and volunteer work. Please read the Letter from our President, Peter Lenrow, on the Membership page for information on our efforts and activities. Renew your membership online on the Membership page: Join Us!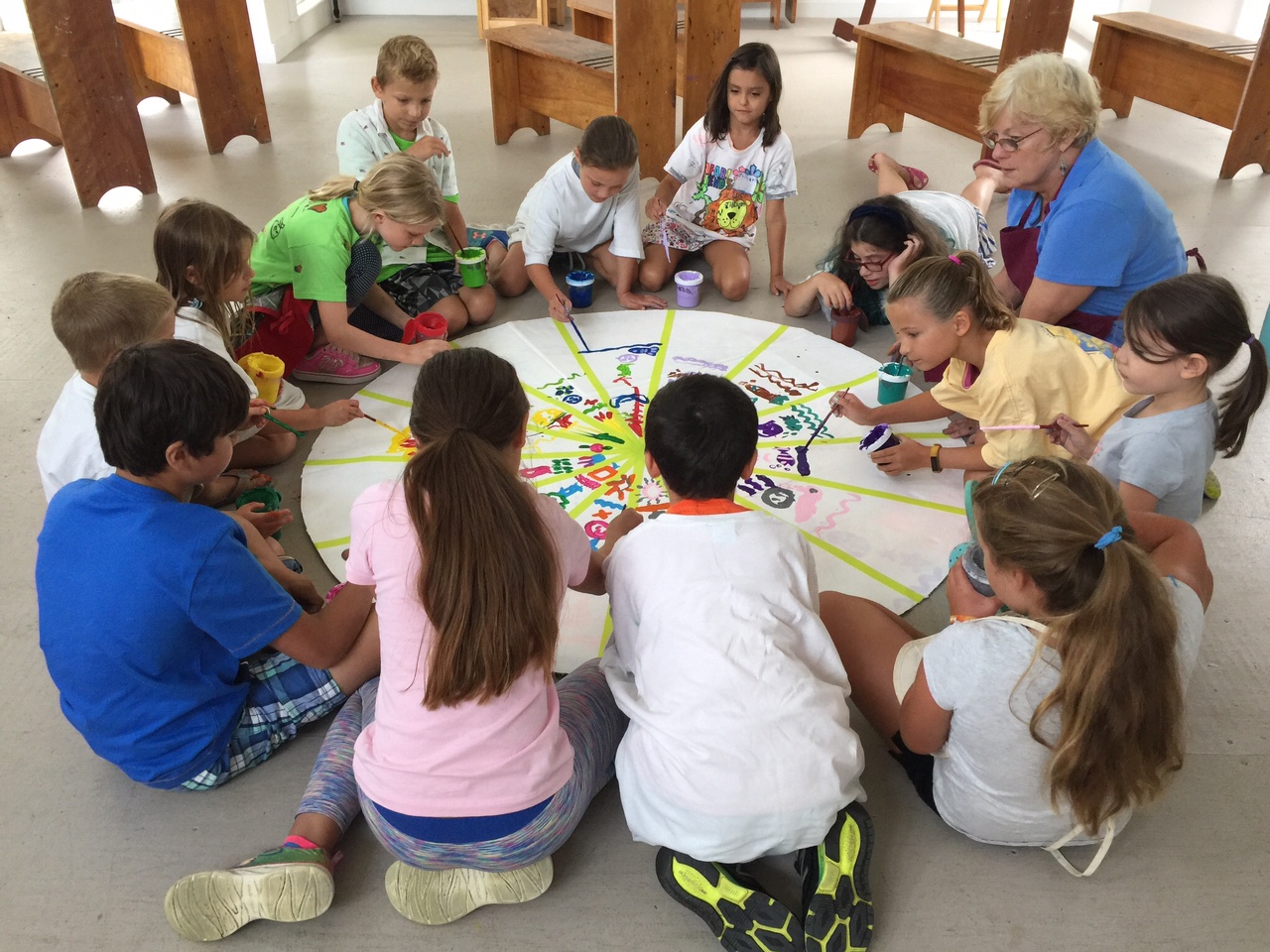 Youth Education and Outreach