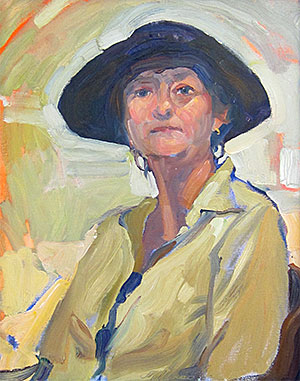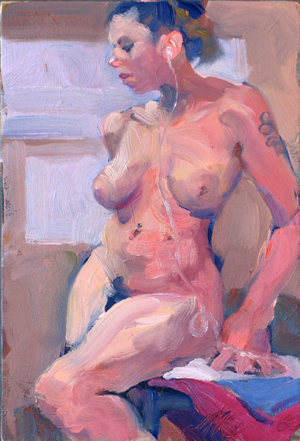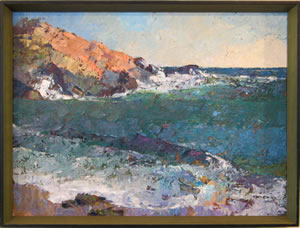 1965 Graduate of the Swain School of Design, New Bedford, MA
Also studied with Lennart Andersen, Alden Wicks, Thomas Sgouros, Norma Anderson and W. Linn Bruce
Artist member, Providence Art Club
Westport Art Group
Gallery on the Commons
SELECTED EXHIBITS
The New Bedford Art Museum, Water Street Revisited
Bristol Art Museum,
The Art, The Artist
Providence Art Club, Two Man Show
Providence Art Club,
A Curatorial Retrospective, 2001
Virginia Lynch Gallery,
Landscapes, April 2000
U.R.I. Alan Shawn Feinstein College of Continuing Ed
Women Creating, 35 Rhode Island Women Artists, March 2000
Spring Bull Gallery, juried
Portrait Exhibit, January 2000
Attleboro Museum,
Plein Air Painters, March 2000
New Bedford Art Museum,
Swain Resurgent, January, 1999
Newport Congregational Church,
Art and Spirit in Changing Times, June 1999
Sarah Doyle Gallery of Brown University, Painting With Oils, September 1999
Virginia Lynch Gallery, Drawings, Prints, Paintings, January 1999
Providence Art Club, Dodge House Gallery, 3 Person Show, May 1997
Virginia Lynch Gallery, Contemporary Landscapes, July 1996
Facets Gallery, The Lori Show (One Year, One Model), 1996
South County Art Association, Five Rhode Island Artists, November 1996
Ben Butler Gallery, Newport
Bert Gallery, Providence, RI
Bierstadt Art Society, New Bedford, MA
Bristol Art Museum, Bristol, RI
Cabot-Cahners Room, Boston Symphony Hall
Capricorn Gallery, Bethesda, MD
Cushing Gallery, Newport Art Museum, RI
Fall River Art Association, MA.
Freemantle Art Centre, Australia
Harrison Gallery, Williamstown, MA
Lloyd Center for Environmental Studies, So. Dartmouth, MA
Nemasket Gallery, Fairhaven, MA
Paul Creative Art Center, University of New Hampshire
Rhode Island School of Design
Sakonnet Painters Cooperative Gallery
Water Street Gallery, Mattapoissett, MA
Also represented in the collections of Bank Boston and Munson-Williams-Proctor Institute, Utica, N.Y.
CONTACT
Meredith can be reached by calling 401-635-2100.